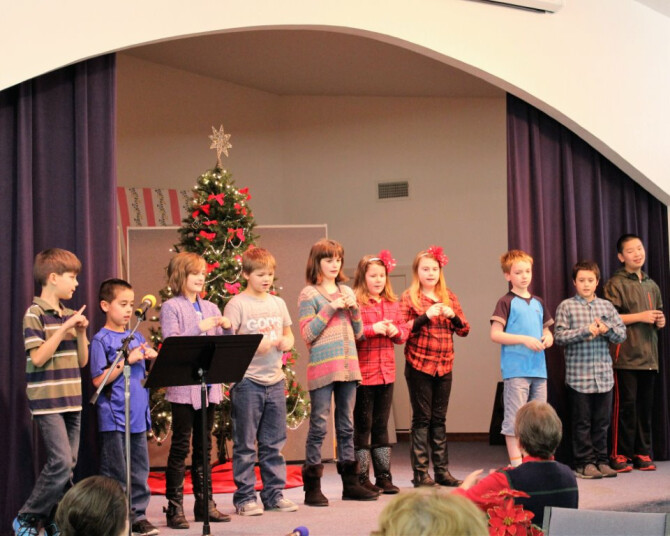 Marshall Ware rebuilding the temple.

A nursery is provided for children from birth to four years of
age during Sunday morning. It is encouraged that young
children be brought to the Sanctuary for the Children's sermon
and returned to the nursery if needed.
Bible study groups on Sunday morning from 9:30 to 10:30 a.m.:

Birth - 2 years
Preschool - Kindergarten
Grades 1-3
Grades 4-6
Seasonal Children's Parties as scheduled and advertised;
Elementary Activity Nights as scheduled.
All Stars is a Wednesday evening children's program (when school is in session) which meets from 3:30 - 6:00 pm for Children age 4 - Grade 6.
An evening meal is provided. The program included songs, games, crafts, other activities, and, of course, Bible stories and lessons.
Transportation is available if needed. For more information, call BRBC at 922-0692 or Carolyn Moffitt (Interim Children's Ministry Director) at 423-509-2638.