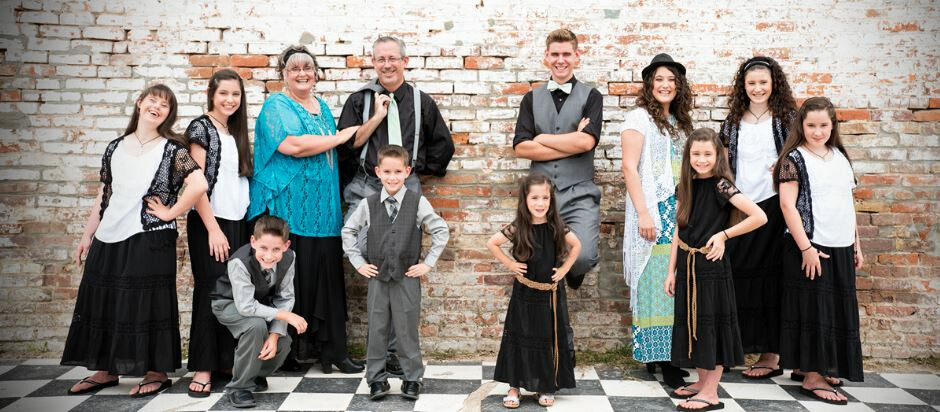 Sunday, October 15, 2017, 10:30 AM - 11:30 AM
McNEILL FAMILY SINGERS
On October 15 at 10:30 AM the Sanctuary Service and the Celebration Service will be combined so everyone can enjoy the unique style and talent of the 12 member McNeill family as they make a return visit -to BRBC. From praise and worship, to bluegrass, to a Capella, to country gospel, to the great hymns
of old, The McNeilis truly have something that everyone can enjoy.
Dad and Mom, the oldest son and the oldest daughter make up the main group but at different points, ALL of the McNeilis (age 2- 49) join in for a concert that you won't want to miss!
A love offering will be taken for the
McNeills.