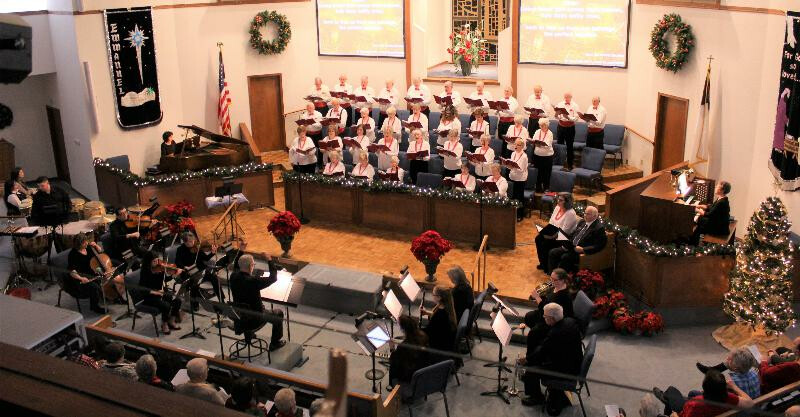 Tuesday, October 16, 2018
As is their custom, the choir of BRBC extends to area singers an invitation to join them for their Christmas presentation of The Most Wonderful Time of the Year Friday, December 14, 6:30 p.m. Preparation begins with a workshop Saturday, October 27, 9:30-11:30 a.m. in the church sanctuary located at 390 Barcelona Road.
The program will be in two sections. The first, Celebrate the Season, will consist of excellent choral arrangements of golden oldies including "It's the Most Wonderful Time of the Year", "Winter Wonderland", "Have Yourself a Merry Little Christmas", and more. The second, Worship the Savior, will include the southern gospel musical Beautiful Star featuring the all-time favorite "Beautiful Star of Bethlehem." The program will reach a joyous climax with "Carols, Rejoice!" in which the congregation joins the choir singing favorite carols.
The presentation will be supported and enhanced by a small instrumental ensemble of topnotch players from Henderson State University, Hot Springs, and Russellville.
For more information contact Duane Blakley at 922-0692 or email .