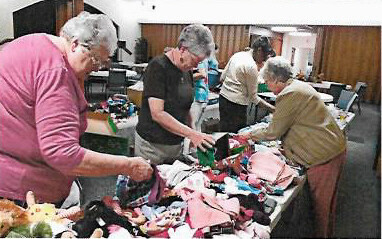 Thursday, November 09, 2017, 1:00 PM
We invite you to participate in packing the Operation Christmas Child Shoe boxes. We have collected donations throughout the year for this special event and are looking forward to a fun time packing Christmas gift boxes for the children around the world.
The shipping cost for each box is $9.00. We will accept your donations at this event or, prior to Sunday, November 12th you may place your donation in the regular offerings with a designation for the Operation Christmas child project.
Gwen Dallas, Chairman